RUSS BALLARD live!!!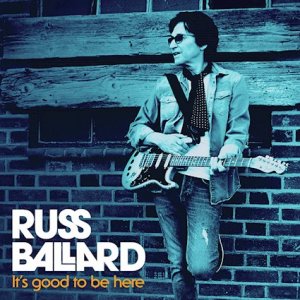 RUSS BALLARD – Tour
13.03.2020 - DE-Rüsselsheim, Das Rind 
14.03.2020 - BE-Verviers - Spirit of 66
16.03.2020 - DE-Bremen, Meisenfrei
18.03.2020 - DE-Göttingen, Exil
19.03.2020 - DE-Wuppertal, Live Club Barmen
21.03.2020 - DE-Obernburg am Main, Kulturhalle
22.03.2020 - DE-München, Ampere/Muffatwerk SOLD OUT
24.03.2020 - AT-Wien - Reigen
25.03.2020 - DE-Nürnberg, Hirsch
26.03.2020 - DE-Augsburg, Spectrum
28.03.2020 - NL-Amsterdam - Q-Factory
29.03.2020 - DE-Hamburg, Bahnhof Pauli
31.03.2020 - DE-Hannover, Musikzentrum
 Packed with rockers and ballads alike, this album is blessed with the casually-worn but unerring musicality that underlines everything that this prolific songwriter does.   This is the tenth Russ Ballard album and it showcases not only his uncanny way with melody and lyrics, but also his more thoughtful side. Describing himself as a spiritual rather than religious person, Russ Ballard has plenty to say, and on this album he really opens up. The first track to be made available from the album is 'Kickin' The Can' which is available to download / stream from today, and the album can be pre-ordered from digital platforms such as iTunes and physical formats (CD and LP) from Amazon and even signed products of CD, LP and his book directly from the Official Store.
 Additionally, Russ is also releasing a specially commissioned book to tie in with the new album. 'It's Good To Be Here' is a hard-back volume, comprising Russ's own recollections of various episodes from his remarkable career and makes a wonderful accompaniment to the new 2020 activities.  Russ himself says of the album: "I've spent my life making music and, if anything, it means even more to me now. I'm in the studio almost every day, writing and recording, so I have many new recordings. I decided to put my latest favourite tracks on 'It's Good To Be Here', along with a few re-works, new arrangements of hit songs that I wrote in the past; the album was mixed magnificently by my son Christian, he's the best there is. In one of my songs from the seventies, I wrote, 'If you're young, you'll never be old, music can make your dreams unfold, how good it feels to be alive'.  Yeah! - I still feel the same..."
 Russ has lived an extraordinary life and charted a course that has seen him rub shoulders with many of the key figures in the music world; and it began with him running in his local rock 'n' roll scene in Buster Meikle and the Daybreakers [with his brother Roy and drummer Bob Hendrit]. Scouted by Helen Shapiro's producer Norrie Paramor, he got his first taste of the recording studio at Abbey Road where the band were invited to audition.  Russ also auditioned for Joe Meek before revealing that he didn't actually want to join the band on offer!  Russ went pro with Adam Faith's band The Roulettes at the peak of their Pop fame, before once again teaming up with Bob in Argent. Argent enjoyed success and toured extensively, but Russ' first hit song was neither for them, nor in the UK; it came with 'Liar' for Three Dog Night in the States! When the joy of playing with Argent faded, Russ left and turned full time to songwriting and solo work. The thrill of creativity has never left him and he has enjoyed fruitful collaborations with the likes of Santana, both Anni-Frid Lyngstad and Agnetha Faltskog of ABBA, Roger Daltrey and many more.
 With the new album he proves that the flame burns as brightly as ever; Russ Ballard may well say that 'It's Good To Be Here', but a songwriter of such a calibre will never truly disappear, and his evergreen songs will play on forever.