DAVID ANDERSSON ist tot!!!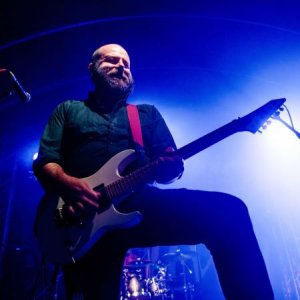 David, war bis dato Gitarrist bei Soilwork und The Night Flight Orchestra. Der Six-Stringer starb im Alter von 47 Jahren am 14.09.2022
Vielen Dank für die Musik & Gute Reise...
Hier die Statements von Soilwork & Nuclear Blast:
SOILWORK have issued the following statement:
"We are deeply saddened today, as we bring the terrible news of David Andersson's passing. He was one of a kind and a brilliant man in so many ways. He was our guitarist for more than 10 years and had a big impact on Soilwork's musical journey forward. Sadly alcohol and mental illness took you away from us. We will miss him dearly and will continue to carry the musical legacy that he was a part of. Our deepest condolences goes out to his family. Forever grateful for the time we spent with you and all the good laughs. Thank you Dr. Dave. See you on the other side.
We encourage everyone to respect the privacy of David's family and friends in these tragic times."
Nuclear Blast states:
"When we heard about the passing of David Andersson, we were in total disbelief. We sat there in shock and simply couldn't believe it.
But unfortunately, the news was true.
The news has made us and countless people around the world incredibly sad. David Andersson passed away far too young!
David was a very cool guy, friendly, funny, easy to work with and always full of music.
We wish his bandmates in Soilwork and The Night Flight Orchestra, and his family our sincere condolences in these hard times.
David Andersson will always be remembered as a member of the Nuclear Family, and his music will live on forever among countless fans worldwide.
Thank you for the music and we hope you have found the peace you were looking for.
Rest in Power David!"