Aktuelle News
INTROMENTAL EUROPE & CROSSFIRE präsentieren: MANTICORA - European Headliner Tour 2021!!!!!!!!!!!!!!!!!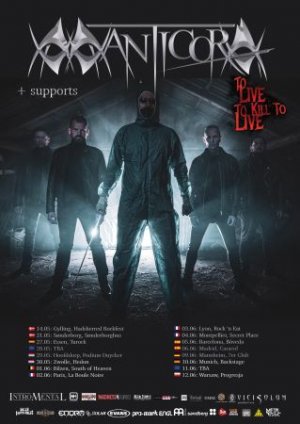 The Danish Metal-Pioneers, Manticora, are headed out on what could likely be the first heavy metal-related European tour in 2021, after the lock-down.
Covid-19 has robbed the world of way too many shows, but with the vaccine-programmes being rolled out and the warmer temperatures coming up on the European continent, Manticora have chosen to take the chance and book a tour that will ride the back-end of the great re-opening of the countries.
The tour schedule is as follows:
14/5: Hads Herred Rock festival, Gylling, Denmark
21/5: Sønderborghus, Sønderborg, Denmark
27/5: Turock, Essen, Germany
28/5: TBA
29/5: Podium Duycker, Hoofddorp, The Netherlands
30/5: Hedon, Zwolle, The Netherlands
01/6: South Of Heaven, Bilzen, Belgium
02/6: La Boule Noire, Paris, France
03/6: Rock 'n Eat, Lyon, France
04/6: Secret Place, Montpellier, France
05/6: Bóveda, Barcelona, Spain
06/6: Caracol, Madrid, Spain
09/6: 7er Club, Mannheim, Germany
10/6: Backstage, Munich, Germany
11/6: TBA
12/6: Progresja, Warsaw, Poland
The tour will see the band, playing their first show ever in Poland as well as a return to some cities, where Manticora haven't performed for way too many years.
Untraditionally - as is always the case with Manticora - the tour is presented by none less than 13 webzines, in stead of one large sponsor, trying out a new business-method that could work for independent bands for the future.
Metalheads
Lords Of Metal
Actainfernalis
The Metal Mag
Black Planet Zine
Rockcastlefranken
Metal Temple
Crossfire Metal
Dutch Metal Maniac
Rock Area
Metalnewspl
Progressive Waves
Twilight Magazine
The tour is planned as a full production, but will - in case of restrictions not being lifted 100% - adapt to eventual seated shows, if that's what it takes to make ends meet. So, check out the band's latest video from last year's amazing album here and visit Manticora's SoMe pages for information about events, tickets and further dates/news....and SPREAD THE NEWS!
FB link:
https://www.facebook.com/ManticoraBand
---
SERGEANT STEEL VERLOSUNG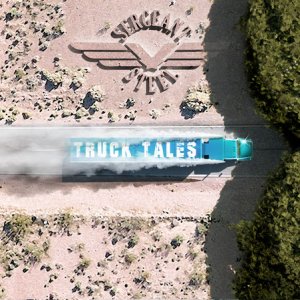 Boyz Time, Sergeant Steel & Crossfire verlosen das neue Album "Truck Tales", über das ihr euch unter folgendem Link informieren könnt:
https://www.Sergeant-Steel.com/truck-tales 
Zu gewinnen gibt es 5 x das Album als Digipak – handsigniert. Wer den baldigst erscheinen Release der Österreicher gewinnen will, sollte bis zum 15. März 2021 folgende Frage beantworten: Wer war der prominente Gastsänger auf dem 2015er Album "Riders Of The Storm"?
Antworten bitte an die Emailadresse im Impressum der Homepage.
Viel Glück!!!
---
CHICK COREA ist tot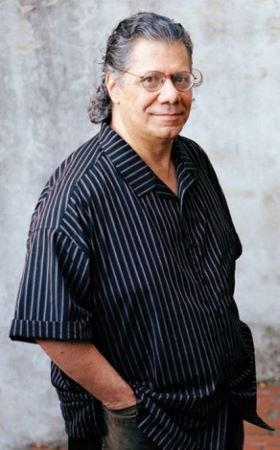 Der weltberühmte Jazz-Pianist ist am Dienstag den 09.02.2021, mit 79 Jahren, an einer seltenen Form von Krebs gestorben. Der US-Amerikaner galt als einer der Gründerväter des Jazz-Rock. Thanx for the music...RIP!
---
RONNIE ATKINS - Soloalbum!!!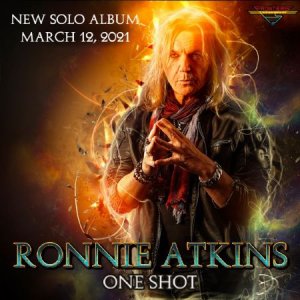 Who's looking forward to Ronnie Atkins Soloalbum "One Shot"?
Das Album wird am 12. März 2021 bei Frontiers Records erscheinen. 
Pre-order/save "One Shot", including limited edition color vinyl, HERE:
https://orcd.co/oneshot
(Frontiers EU and US Shops, as well as Nordic retailers, will have an exclusive Yellow vinyl. JPC in Germany has an exclusive Translucent Blue vinyl. For U.S. customers, the limited edition color vinyl is not available from Bandwear. It will be available for you to pre-order upon the imminent launch of our NEW U.S. store.)
---
ALEXI "WILDCHILD" LAIHO ist gestorben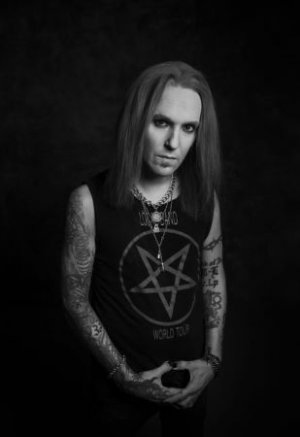 Alexi war Gründungsmitglied, Sänger und Gitarrist der finnischen Metalband Children Of Bodom (1992), die sich im Jahr 2019 auflöste. Danach machte der Flitzefinger bis zu seinem Tod mit Bodom After Midnight weiter. Nach langer Krankheit starb er 41-jährig am 04.12.2021 in Helsinki.
---
CLAY ANTHONY ist tot!!!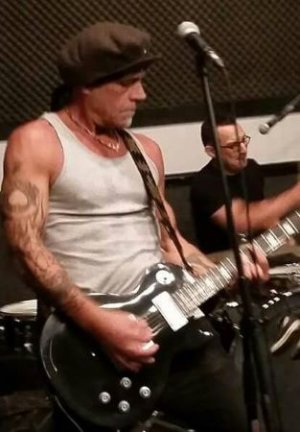 Der
ehemalige Junkyard Bassist Clay Anthony verstarb nach einem Autounfall auf Hawaii. Von 1987 bis 1991, war er in den Glanzzeiten der Formation für die Alben "Junkyard" (1989) und "Sixes, Sevens And Nines" (1991) mit verantwortlich, sowie ein weiteres mal im Jahr 2008 für das Werk "Put It On Ten And Pull The Knobs Off!"
R.I.P. Bro & thank you for the Music
---
LESLIE WEST ist gestorben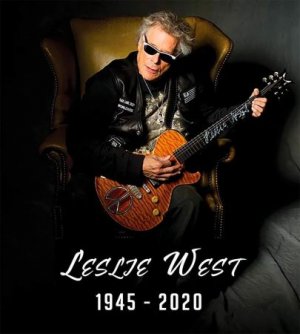 Heute, am 23.12.2020 verschied Leslie West, ex-Sänger, Gitarrist und Gründer der Band Mountain, an einem Herzstillstand. Thank you for the Music...R.I.P. Brother
---
CROSSFIRE & FRIENDS WEIHNACHTSVERLOSUNG!!!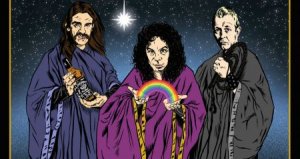 Hallo liebe Leser.
Wie jedes Jahr haben zahlreiche Labels & Promoter ihre Schatztruhen geöffnet und spendeten ihre Themen für unsere Weihnachtsverlosung. Wer etwas gewinnen möchte schicke bitte eine Email an die Adresse im Impressum unserer Homepage, die eure Wünsche und Postadresse beinhaltet. Das Ganze ist gültig bis zum 6. Januar! An dieser Stelle vielen Dank an alle Parteien die etwas gestiftet haben & deren Namen wir hier aufgelistet haben. Besucht mal die jeweiligen Homepages, es lohnt sich! An alle Beteiligten und unsere Leser ein schönes Weihnachtsfest und einen guten Rutsch ins neue Jahr.
Dear Readers.
As every year record labels & promoters opened their treasure chests & treated us with their topics for our X-mas lottery. If ya care to win something please mail a message to the emaildaress within the impressum of our homepage. Please inclose your wishes as well as your adress. You may do so ´til January the 6th. At this point I´d like to than everybody for the articles, which I´ve listed with the name. Please do look at thier homepages which will be way interesting. We wish all participants & readers a very merry Christmas & a happy new Year.
Here we go:
MASSACRE RECORDS
BLOODRED – The Raven´s Shadow – CD
MDD RECORDS
NOCTE OBDUCTA – Umbriel – 5x CD

SLUG LORD – Transmutation – 5x CD

BONJOUR TRISTESSE – Par Un Sourire – 5x CD

FALL OF CASRTHAGE – Behold – 5x CD

KAIN – Seele – 5x CD

CTULU – Sarkoman – 5x CD

SPITEFUEL – Dreamworld Collapse – 5x CD

ASPHAGOR – The Cleansing – 5x CD

SUIDAKRA – Echoes Of Yore – 5x CD / DVD
ANOTHER DIMENSION
BLACK INHALE – Resilience – CD

NIGHTWISH – Hvman :II: Natvre – CD

DER ELFEN-THRON VON THORSAGON – Das Fantasy Musical – CD

ANGELHEADED HIPSTER – The Songs Of Marc Bolan – CD
NAUNTOWN MUSIC
ACT OF CREATION – The Uncertain Light – CD

RIOT IN THE ATTIC – Dawn – CD

DRACONIAN REMAINS – The Start Of A Journey – CD

SARKH – Kaskade – CD

VARIOUS ARTISTS – Metal United Down Under – Vol. II – 7x CD

FURIES – Fortune´s Gate – CD

ONE LAST LEGACY – II – CD

V.E.R.S.U.S. - Doktrin – CD

AL GOREGRIND – The Temple Is Burning – CD

THE REST OF US IS DEAD – Phoenix – CD

BLUD RED ROSES – A Tempest Descends – CD

LIONS SHARE – 3x Autogrammkarte

ACT OF CREATION – Autogrammkarte
BOB MEDIA
EXESS – Deus Ex Machina – 2x CD

DEMONHEAD – Black Devil Lies – 2x CD

FUDGE – Dust To Come – 2x CD

HELLRIDE – Goodbyes To Forever – 2x CD

ADRENALINE 101 – Demons In The Closet – 2x CD

FOUREVER – Solitarium – 2x CD

PORN – No Monsters In God´s Eyes – Act III – 2x CD

FROM HELL – Rats & Ravens – 2x CD

SCATTERFACE – 2020 – 2x CD

REFLECTION – Advertising Violence – 2x CD

RAUSCHHARDT – Free Falling – 2x CD

SLIN´S STRASSENKÖTER – Ohne Heimat! - 2x CD

FLYING CIRCUS – 1968 – 2x CD

VANISH – Altered Insanity – 2x CD

VLAD IN TEARS – Dead Stories Of Forsaken Lovers – 2x CD

DEVIL´S BRIDE – Endless Restless – 2x CD

BALFLARE – Downpour – 2x CD
FLYING DOLPHIN ENTERTAINMENT
LIONHEART – The Reality Of Miracles – 2x CD

THE PROGRESSIVE SOULS COLLECTIVE – Sonic Birth – 2x CD

OHRENFEINDT – Das Geld Liegt Auf Der Strasse – 2x CD
NUCLEAR BLAST
WHITE STONES – T-Shirt in 2x XL

DESTRUCTION – T-Shirt in XL

HEATHEN – T-Shirt in M

PRIMAL FEAR – T-Shirt in L
MCS – MARKETING & COMMUNICATION SERVICES
WINGENFELDER – Sendeschlusstestbild – CD

JASON MRAZ – Look For The Good – CD
DOC GATOR RECORDS
NINE MILES DOWN – Fractures – LP & Curse The Earth – CD
DR. MUSIC RECORDS
JESUS CHRÜSLER SUPERCAR – Lucifer – CD

PIRATES IN BALCK – Same - CD

SORTOUT – Conquer From Within – CD

FOUR TRIPS AHEAD - ...And The Fire Within – CD

PULSE – Adjusting The Space – CD

MELTED EGO – Heavyweight Knockout – CD

ASCEND THE HOLLOW – Echoes Of Existence – CD

DEAFCON5 – Feel – CD
CROWN OF GLORY (Band)
Sticker 6x

Kulturtasche 1x

Fanhandschuh 1x

Metro Becher mit Aufdruck 1x
m2 MUSIC
MONO INC. - Melodies In Black
SONY MUSIC ENTERTAINMENT GERMANY GmbH
BRUCE SPRINGSTEEN – Letter To You – 2x CD
PRIDE & JOY MUSIC
JET JAGUAR – Endless Nights – 5x CD

HALLS OF OBLIVION – Endtime Poetry – CD

LICENCE – N.2.O.2.R. - CD

NIMROD B.C. - God Of War And Chaos – 2x CD

PAVLOV´S DOG – Prodigal Dreamer – 4x CD

MILES TO PERDITION – 2084 – 3x CD

DOMINATION BLACK – Judgement IV – 3x CD

INTO THE UNKNOWN – Breaking The Silence – 4x – CD

DARWIN – 2: A Frozen War – 5x – CD
FINEST NOISE
RAMMELHOF – Umweltschmutz – 3x CD

BEN GRANFELT – True Colours – 2x CD

JONNY KARACHO – Volle Karacho: Punkrock Für Kids – CD

WAYFARERS – Rebels Of The Jukebox – 2x CD

VARIOUS ARTISTS – The Finest Noise: Der Sampler Vol. 31 – 3x CD

VARIOUS ARTISTS – Die DVD II – 3x DVD

JOHN ROSE – Wings – CD

ELYSIAN GATES – Crossroads – 3x CD

THE TORCH – Chasing Light – CD

RANDALE – Kinderkrachkiste – CD

TILL JONAS MEYER – Opus Laudabile – 3x CD

SCHEPPE SIWEN – Spretztour – 3x CD

HEDGE – Mellow Days – 4x CD

ONE TAPE – Goldfischglas – 3x CD

STRAY COLORS – Atomic Bombs & Pirouettes – 3x CD

THE UNIVERSE BY EAR – Same – CD

CHASING THE HORIZON – Man With A Mission – 3x CD
UNIVERSAL MUSIC GROUP
THE LATHUMES – Longsleeve T-Shirt 3x in weiß (S, S, L)

THE LATHUMES – Zuckerstangen 3x

MADONNA – Madame X (Limited Edition) – CD

SARAH CONNOR – Herz Kraft Werke – Live – CD

CARRIE UNDERWOOD – Cty Pretty – CD

HELENE FISCHER – Live: Die Arena – Tournee – CD

ELEN – Blind Über Rot – LP (Limited Edition)

LEWIS CAPALDI – Bloom – LP (Limited Edition)

PAUL WELER – On Sunset – LP

SPORTFREUNDE STILLER – Sturm & Stille – LP
METAL PROMOTIONS
1. WINTERNAHT - Hriuwa - CD
2. NORTHORN - The Art Of Destruction - CD
3. HOVERT - OMYT - CD
4. LACRIMA MORTIS - Posthumous - CD
---
BASHDOWN Verlosung!!!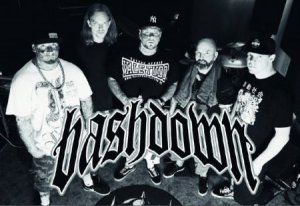 OKTOBER PROMOTION & CROSSFIRE verlosen ein CD / T-Shirt Package der Band BASHDOWN, die mit ihrem aktuellen Album "Pushing The Envelope", am 22.01.2021 an den Start gehen.
Die neue Single und das Video "Create A God" könnt ihr euch hier ansehen:
Der Song handelt von dem
Irrsinn in unserer Gesellschaft, die sich zunehmend über Likes und
Follower definiert.
Musikalisch ist dieser Song wie ein Güterzug, schwer und immer
gerade aus!
Wer das Package gewinnen möchte, beantworte bitte zum 15.12. 2020, folgende Frage: Wie hieß der Release aus dem letzten Jahr? Antworten bitte an die Emailadresse der Homepage von Crossfire.
---
ALICE COOPER - Neue Single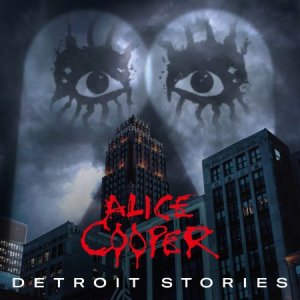 ALICE COOPER mit zweiter Single "Our Love Will Change The World" aus neuem Album "Detroit Stories"
Alice Cooper veröffentlicht die zweite Single von seinem kommenden Studioalbum "Detroit Stories", das am 26. Februar 2021 bei earMUSICerscheint. Ein Lyricvideo zum Song ist ebenfalls ab sofort zu sehen.  
 
"Our Love Will Change The World" fällt durch unschuldige und fröhliche Melodien auf, die auf eine überraschend glückliche Atmosphäre schließen lassen. Aber ist das wirklich das, was der Text des Songs uns erzählt?
 
Alice selbst erklärt: 
"Ich glaube, 'Our Love Will Change The World' ist einer der ungewöhnlichsten Songs, die ich je gemacht habe. Er ist durch einen anderen Songwriter aus Detroit zu uns gekommen. Es ist so skurril, weil das Lied so fröhlich scheint – aber was es aussagt alles andere als fröhlich ist. Es ist einfach ein extrem bizarrer Gegensatz. Beim ersten Hören habe ich die Message sofort verstanden und gesagt: 'Okay, das ist mal wirklich etwas Besonderes.' Die Musik sagt eine Sache und der Text eine ganz andere, ich liebe diesen Song. Er ist komplett anders als jeder andere Song auf dem Album."
 
Das Lyric Video zur Single, das diese bizarre Atmosphäre perfekt widerspiegelt, gibt es hier zu sehen: https://youtu.be/C7uakxd4X80
Die Single gibt es hier zum Stream und Download:
https://alicecooper.lnk.to/OurLoveWillChangeTheWorld
 
"Detroit Stories" heißt das neue Album von Alice. Es feiert und ehrt den Sound und Geist der goldenen Ära des Detroiter Rocks. 
 
"Detroit war wirklich der Ort für Heavy Rock," erklärt Alice. "Im Eastown zum Beispiel konnte man an einem Abend Alice Cooper, Ted Nugent, The Stooges und The Who sehen, und das alles für 4$! Dann am nächsten Wochenende im Grande standen MC5, Brownsville Station und Fleetwood Mac auf der Bühne, oder auch Savoy Brown und die Small Faces. Als Soft-Rock-Band hatte man da echt nichts verloren."
 
"Los Angeles hatte einen eigenen Sound mit The Doors, Love und Buffalo Springfield", fügt er hinzu. "In San Francisco gab es The Grateful Dead und Jefferson Airplane. In New York The Rascals und The Velvet Underground. Aber in Detroit wurde wütender Hard Rock geboren. Alice Cooper mit dem gitarren-lastigen Hard-Rock-Sound und der krassen Bühnenshow hat einfach nirgendwo in den USA reingepasst, weder musikalisch noch imagetechnisch. Detroit war der einzige Ort, an dem Außenseiter wie wir reinpassten. Und als die Leute noch rausfanden, dass ich im Osten von Detroit geboren wurde… waren wir zu Hause angekommen."
 
50 Jahre später nahmen Alive und Ezrin in einem Studio in Detroit gemeinsam mit einer Vielzahl legendärer Detroiter Musikern das Album "Detroit Stories" auf und lassen damit den Geist der Stadt wieder aufleben. 
Wenn die "Breadcrumbs"-EP von 2019 den Weg zur Stadt geebnet hat, dann braust "Detroit Stories" wie ein amerikanisches Muscle Car direkt über die Woodward Avenue. 

Entdecke Detroit Stories, wie sie immer schon erzählt werden sollten. 
"Detroit Stories" hier vorbestellen: https://alicecooper.lnk.to/DetroitStories
 
Tracklist
02. Go Man Go (Album Version)
03. Our Love Will Change The World
05. $1000 High Heel Shoes
07. Detroit City 2021 (Album Version)
12. Sister Anne (Album Version)
13. Hanging On By A Thread (Don't Give Up)
15. East Side Story (Album Version)

Weitere Infos unter 
Web: www.alicecooper.com
Facebook: https://www.facebook.com/AliceCooper/
Twitter: https://twitter.com/alicecooper
Instagram: https://www.instagram.com/alicecooper/
---
Seite 1 von 64