Aktuelle News
JOHNNY CASH - neues Live-Album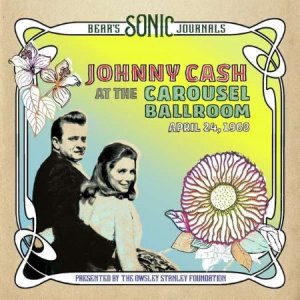 JOHNNY CASH – "At The Carousel Ballroom (April 24, 1968)"
After a tumultuous 1967 for JOHNNY CASH, the year 1968 was bookended by what would become his two iconic, highest-grossing albums, At Folsom Prison and At San Quentin. But now, fifty-three years later, a lost chapter has emerged to enrich and complement the story of that very good year. JOHNNY CASH AT THE CAROUSEL BALLROOM, recorded on April 24, 1968, captures the man in black at the height of his charismatic powers. Confidently departing from the more formalized setlist he'd been doing, we hear him in playful and powerful dialogue with his new bride June Carter and his longtime musicians—guitarist Luther Perkins, bassist Marshall Grant and drummer W.S. Holland—connecting with an audience more accustomed to the Grateful Dead and Jefferson Airplane.
What makes the performance even more significant is that it was recorded by the innovative sound wizard Owsley "Bear" Stanley in a verité style that startles with a clarity and dimension missing from the two more well-known releases. In 1968, it was just another entry in Bear's continuing "sonic journal" of recorded shows, a means to keep improving his art. But thirty years later, Stanley would recognize it as one of a handful of the most significant performances he'd captured and there began its journey to a commercial release.
3. Orange Blossom Special
5. The Ballad of Ira Hayes
7. Guess Things Happen That Way
9. Don't Think Twice, It's All Right
11. Green, Green Grass of Home
14. Forty Shades of Green
18. June's Song Introduction
21. This Land Is Your Land
24. Long Legged Guitar Pickin' Man
27. Don't Take Your Guns to Town
"A masterpiece. Dad gave what I believe to be one of the most intimate and connected
shows I have ever heard."
"I don't think there are any live recordings of Johnny that weren't originally intended to be an album. So to be able to stumble across such a live recording during such a golden era for him, and find that it was recorded in such a dynamic way, is incredible. It's an opportunity to show Johnny in a new light. When John Carter Cash heard the first fifteen seconds of this recording, he recognized it as something significant. It has a three-dimensional, dynamic quality that a lot of live music from that era does not have."
–JOSH MATAS, brand manager of the Johnny Cash Trust
"When you hear this, you feel like you're on the stage with Johnny and his band. That's the kind of clarity that my father was able to achieve with his recordings. And this was one of the recordings that he had put a star next to, and said, 'This is an important journal entry, and this needs to be advanced into the world so people can hear it.'"
–STARFINDER STANLEY, son of Owsley Stanley
"My hope is that this album will be viewed as the third essential chapter to the Johnny Cash live story in 1968, the missing piece between Folsom and San Quentin. Sonically,
performance-wise, repertoire, historical significance, all the elements are there to give it that importance."
–HAWK SEMINS, executive producer at the Owsley Stanley Foundation
---
ANNEKE VON GIERSBERGEN - Darkest Skies Tour - NL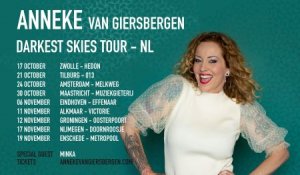 ---
GARI SAINT ist tot!!!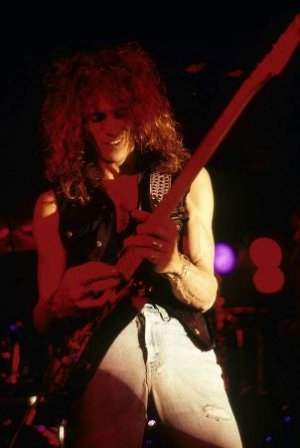 Gari Saint war Gitarrist und zuständig für die Backing Vocals, bei der US-Band Tangier (1986-1990). Gari starb am 28.08.2021 aus noch nicht bekannt gegebenen Gründen. Danke für die Musik & Gute Reise
---
CHARLIE WATTS ist gestorben!!!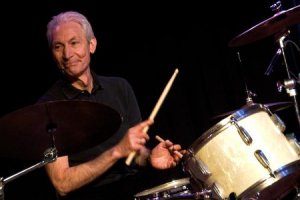 Der ruhige Pol von The Rolling Stones und dienstältestes Mitglied, Drummer Charlie Watts ist heute mit 80 Jahren gestorben. I Jahr 2004 wurde der Musiker zwei mal wegen Kehlkopfkrebs operiert, galt aber als geheilt. Zuletzt musst er die Tournee wegen einer weiteren Operation absagen. Vielen dank für die Musik. Respekt! Und Gute Reise...
---
BLACK STONE CHERRY -The Human Condition

Black Stone Cherry - 'The Human Condition' Digital Deluxe Edition mit Bonus Tracks ab sofort auf allen Streaming Portalen + Deutschland Tourtermine
Hier kann man das Album streamen: https://smarturl.it/BSC-MLG
Black Stone Cherry veröffentlichen eine digitale Deluxe-Edition ihres 2020er Albums The Human Condition, die eine Reihe von speziellen Bonustracks enthält.  Das Album wird über Mascot Records / Mascot Label Group ab heute erhältlich gemacht. Die Band wird außerdem im September dieses Jahres durch Großbritannien und 2022 durch Europa touren. Deutschlandtermine im September 2022.
Als die Welt von der COVID-19-Pandemie heimgesucht wurde, saßen die vier Mitglieder von Black Stone Cherry tief in den Wäldern von Kentucky und arbeiteten an der Fertigstellung ihres siebten Albums. Dort spürten sie, wie die Pandemie näher rückte, während sie täglich die Nachrichten verfolgten, und es wurde deutlich, dass das Album, das sie gerade fertigstellten, Texte enthielt, die auf unheimliche Weise vorausschauend waren. Das daraus resultierende 13-Track-Album ist sehr gefühlvoll und hymnisch. Es wurde kurz vor der globalen Abriegelung fertiggestellt und trägt den treffenden Titel The Human Condition.
Zum Zeitpunkt der Veröffentlichung sagten sie, "es gab eine echte Angst vor dem Unbekannten während dieser Sessions - es war eine beängstigende Zeit", erinnert sich Schlagzeuger John Fred Young. "Jeder Song auf diesem Album erzählt eine Geschichte über die Erfahrungen, die wir alle durchmachen - unser Glück, unsere Kämpfe und wie wir uns anpassen müssen." Auch klanglich ist The Human Condition eines der eindringlichsten und mitreißendsten Alben von BSC. Fügt Gitarrist/Sänger Ben Wells hinzu: "Bei diesem Album haben wir die Verstärker aufgedreht, und es gibt einige wirklich schwere Riffs. Nach 19 Jahren und 7 Alben wollten wir beweisen, dass wir es noch immer drauf haben. Dieses Album fühlt sich wie eine Wiedergeburt an."
Das Album wurde bereits 30 Millionen Mal gestreamt und enthält die Single "Again", die ihrerseits bereits fast 15 Millionen Mal gestreamt wurde und der erste Top-15-Hit der Band in den Mainstream Rock Airplay Charts in den USA seit "Me and Mary Jane" von 2014 ist. Die Deluxe-Veröffentlichung enthält außerdem Songs aus ihrer Live From The Sky-Livestream-Show ("Again", "Ringin' In My Head" und "Ride") und eine Sirius XM-Live-Session von "In Love With The Pain" sowie zwei Versionen des Tracy Chapman-Klassikers "Give Me One Reason".
Tracklisting:
Ringin' In My Head

 

Again

 

Push Down & Turn

 

When Angels Learn To Fly

 

Live This Way

 

In Love With The Pain

 

The Chain

 

Ride

 

If My Heart Had Wings

 

Don't Bring Me Down

 

Some Stories

 

The Devil In Your Eyes

 

Keep On Keepin' On

 

Give Me One Reason

 

Again (Live)

 

Ringin' In My Head (Live)

 

Ride (Live)

 

In Love With The Pain (Live for Sirius XM)

 

Give Me One Reason (The Plug)

 
2022 Tour Dates
12 Sep  E-Werk, Erlangen – Germany
14 Sep  Markthalle, Hamburg – Germany
21 Sep  Metropol, Berlin - Germany
22 Sep  Arena Wien, Wien – Austria
24 Sep  Tonhalle, München - Germany
27 Sep  Komplex 457, Zürich – Switzerland
28 Sep  LKA Longhorn, Stuttgart – Germany
Black Stone Cherry Online:
https://twitter.com/BlkStoneCherry
https://www.facebook.com/blackstonecherry
---
ERIC WAGNER ist tot
Gestern am 22.08.2021 verstarb der ehemalige Trouble-Shouter (auch ex-The Skull) Eric Wagner an Covid-19. Eric wurde nur 62 Jahre alt. Danke für die Musik & Gute Reise...
---
BRIAN TRAVERS ist gestorben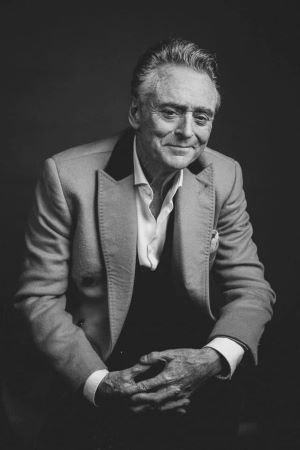 Brian David Travers, Saxofonist von UB40 ist im Alter von 62 Jahren an Krebs verstorben. Danke für die Musik & Gute Reise...
---
KISSIN´ DYNAMITE - Konzert in München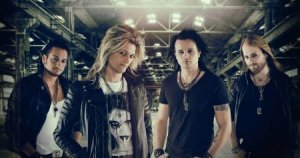 04.09.2021: Kissin' Dynamite live in München - präsentiert von ROCK ANTENNE
Beginn: 19.30 Uhr (Einlass: 18.00 Uhr)
BACKSTAGE ARENA SÜD OPEN AIR überdacht
Backstage Werk
Reitknechtstraße 6 (ehemals Wilhelm-Hale-Straße 38)
80639 München
Hinter dem Gelände gibt es einen öffentlichen (kostenpflichtigen) Parkplatz.
Anreise mit den öffentlichen Verkehrsmitteln:
S-Bahnhof "Hirschgarten" (Stammstrecke), dann ca. 5 Minuten zu Fuß
Tram 16/17/N17 Haltestelle "Steubenplatz" oder Tram 18/19/N19 Haltestelle "Lautensackstraße" oder Bus 152 zwischen Rotkreuzplatz und Ostbahnhof, Haltestellen "Hirschgarten" oder "Wilhelm-Hale-Straße" 
---
BAUKE DE GROOT ist gestorben!!!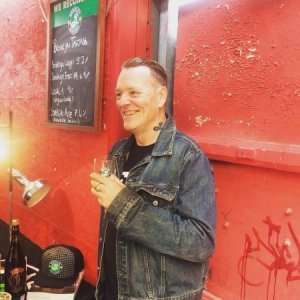 Manchmal hat man jahrelang mit einem Menschen zu tun, den man nie persönlich trifft. So wie Bauke und ich. Dennoch hatten wir aufgrund der Musik, Bauke (Basser bei Hate Squad) war 1987 bis 1994 Basser bei Sargant Fury und später Betreiber der Label Violent Creek & Swell Creek, sowie Promotion Manager bei AFM Records, immer wieder eine nette Zusammenarbeit. Bauke verstarb an seinem Krebsleiden. Danke für die Musik und dein Engagement...Gute Reise...
---
OCHMONEKS Verlosung!!!!!!!!!!!!!!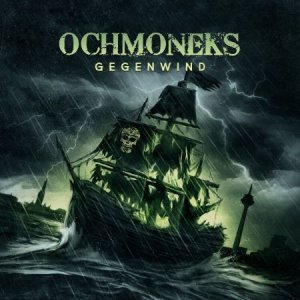 www.goodtogo.de
, Groove Attack & CROSSFIRE verlosen insgesamt 4 CD´s der Band OCHMONEKS, die gerade mit ihrem aktuellen Album "Gegenwind" durchstarten. Wer einen Silberling gewinnen will, sollte folgende Frage: Welche drei Persönlichkeiten haben einen Songtitel bekommen?, bis zum 26.08.2021 beantworten. Schreibt uns unter der Emailadresse im Impressum der Homepage!
---
Seite 1 von 68